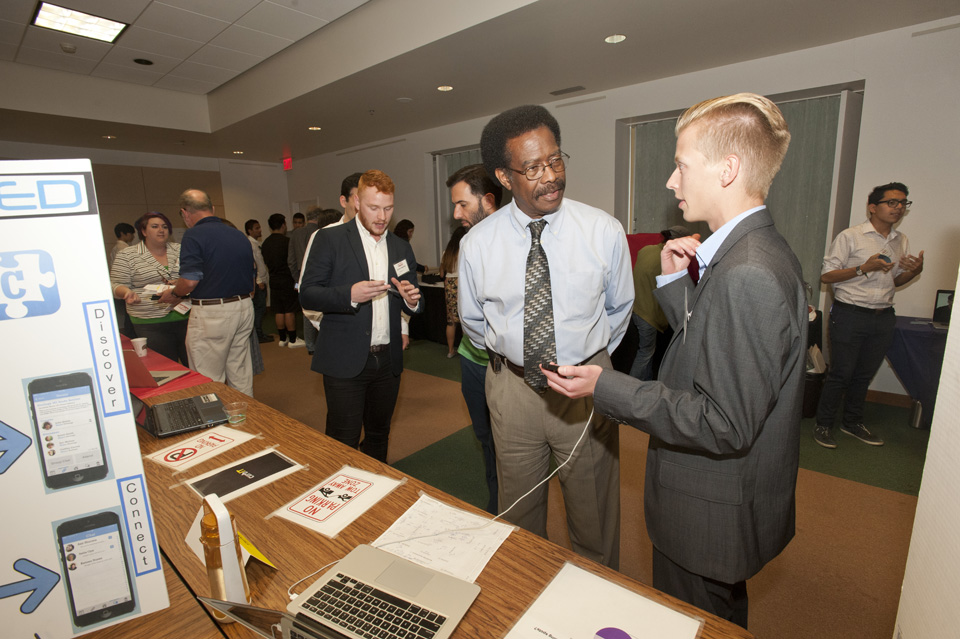 Join other innovators at the Oviatt Library at CSUN for fourteen days of coding, tech, and experimentation with groundbreaking technologies. Complete challenges in coding, virtual reality, 3D printing, Wikipedia, and more to earn badges and compete to win a 3D-printed trophy with YOUR FACE on it! Here's a preview -- 
October 6 -19th  -- Mini-hack-a-thons (+cookies) will be held each weekday @ 3PM in Oviatt's Lab A, with final prizes awarded on October 21st by the Media Wall, ASRS Viewing Room.
October 6-20 - A coding challenge will be released each day and additional (multimedia) challenges will be spread throughout.
October 21st - Culminating event: final badges and top prizes are awarded.
Go Metro to this event. Plan your trip on metro.net. 
Take a Lyft to #ILA2016 events this year! New users receive $50 in ride credit with the code INNOVATELA.
When
October 06, 2016 at 7:45am - October 20, 2016
Google Map & Directions
Contact
Julia Potter · · (818) 677-2965