2016 Sustain OC Annual Conference and Expo

Sustain OC is here! 
For a little over a year, the CleanTech OC Board of Directors has been transitioning from CleanTech OC to Sustain OC to better represent its growing member base and capture its increased scope of work. We are now ready. Our broader yet simpler mission: to accelerate sustainability in the greater Orange County area through innovation, collaboration and education.
In this seventh iteration of our Annual Conference & Expo, Sustain OC will unveil itself and hit the ground running. There will also be content covering waste to energy, agricultural technology, energy storage and community sustainability to name but a few. Details to come very soon.
We will present three awards at the Conference; applications are available and due October 3! Should you deem your organization or another's worthy, please apply! There are three awards: The Sustain OC Cleantech Company of the Year Award; The Van Vlahakis Sustainability Excellence Award and, a brand new award, The Sustain OC Sustainable Government of the Year Award. All are accessible via this link: AWARDS
We are excited to share our news with you and look forward to seeing you on October 13th!
Get the Early-Bird-Tickets, on sale until 10/3/2016

Sponsorships and Expo Space are available. If interested, please click HERE or contact [email protected]‐oc.org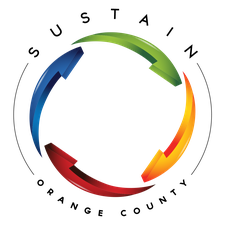 Go Metro to this event. Plan your trip on metro.net. 
Take a Lyft to #ILA2016 events this year! New users receive $50 in ride credit with the code: INNOVATELA.
When
October 13, 2016 at 8:00am - 3:30pm
Google Map & Directions