River LA & LACI are pleased to co-host an event focused on our once in a generational opportunity to reinvest in, reimagine the use of, and transform the future of the LA River for the greater good and specifically on safely enhancing the quality and quantity of water flowing through our region. We will discuss River LA's new LA River Index project as well as LACI's water data portfolio companies: Divining LAB LLC, Ayyeka and Water Canary.
River LA recently launched the LA River Index. In Fall 2014, an integrated team comprised of River LA, Gehry Partners, OLIN and Geosyntec Consultants embarked on a journey to synthesize the vast array of existing data surrounding the Los Angeles River. Our goal was to build upon 25 years of work by creating a single, equitable framework for use in evaluating the river's possibilities across all 51 miles, and inform responsible design.
Frank Gehry has been particularly committed to the potential for increased water reclamation as well as enhanced, more integrated uses along the entire 51 miles of the River. The team has completed a comprehensive, data-driven analysis of the River's 51 miles detailed in the LA River Index.
River LA (http://www.riverla.org/) is a nonprofit organization with a mission to ensure the 51-mile Los Angeles River integrates design and infrastructure to bring people, water, and nature together. They care about water because it is essential to our river, and our river is essential to the resiliency of our region. River LA's approach to water is to breakdown the silos of flood control, water reclamation, water quality, and ecosystem services. The LA River Index project is part of a robust strategy to engage the many agencies, jurisdictions, and broader public in the river project.
Los Angeles Cleantech Incubator(http://laincubator.org/) helps accelerate the commercialization of clean technologies which contribute to LACI's mission to create green jobs and grow the cleantech economy in the greater Los Angeles region. We recently launched our Water Cluster, along with 5 other cleantech sector specific clusters, to better connect key industry stakeholders, technology startups, and community leaders so we can work together to solve key technology challenges with a coordinated approach.
AGENDA:
3:00 - 3:10 pm- LACI & Water Cluster Introduction
3:10 - 4:00 pm - LA River Index Tool + Q & A (Speaker: Mark Hanna, of Geosyntec)
4:00 - 4:10 pm - Divining LAB LLC's Presentation
4:10 - 4:20 pm - Ayyeka Presentation
4:20 - 4:30 pm- Water Canary Presentation
4:30 - 5:00 pm- Wrap-up & Networking
For more information about the LACI water data portfolio companies presenting at the event:
Divining LAB LLC: (http://aridlands.org/)
Divining LAB LLC analyzes cities to create localized water supply solutions that work.
Ayyeka: (https://www.ayyeka.com/)
Ayyeka provides cyber-secure, plug-and-play, remote monitoring solutions designed for various markets.
Water Canary: (http://www.watercanary.com/)
Water Canary is a real-time water quality data provider, that offers data at a dramatic reduction in cost compared to today's best options available.
For any questions regarding the event or issues with registration please reach out to Aayushi ([email protected])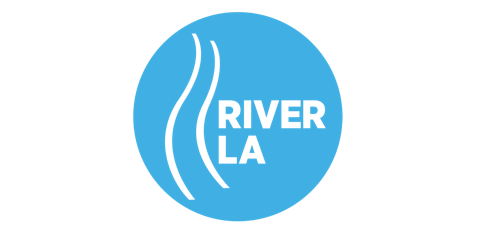 Go Metro to this event. Plan your trip on metro.net. 
Take a Lyft to #ILA2016 events this year! New users receive $50 in ride credit with the code: INNOVATELA
When
October 20, 2016 at 3:00pm - 5pm
Google Map & Directions