UCLA Office of Intellectual Property's FirstFriday Event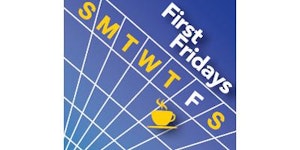 Topic:  "Overview of Existing and Planned Wetlab/Incubator Space for Startups in LA"
Speaker:  Dina Lozofsky, Executive Director, Biocom Los Angeles
Bio: As the Executive Director of Biocom's Los Angeles office, Dina brings a 20-year career working in and around science and technology in Southern California. Before joining Biocom, Dina was the Associate Director for Licensing and Business Development at UC Santa Barbara's Office of Technology and Industry Alliances. While at UC Santa Barbara, Dina designed, launched and led a program to mentor and support startup companies formed around UCSB technology. A key outcome of this program was to raise awareness and visibility of the high quality startups being spun out of UCSB. Dina is also a member of the board of the LA Venture Association, an organization focused on education and networking opportunities for Los Angeles start-up, emerging growth and late stage venture-funded company executives. 
Dina has deep experience in intellectual property (IP) management and in leveraging IP to structure strategic alliances for both companies and universities.  She worked in the technology transfer offices of both UCLA and USC prior to working with UCSB, facilitating university collaboration with industry and fostering startup formation and licensing.
Go Metro to this event. Plan your trip on metro.net. 
Take a Lyft to #ILA2016 events this year! New users receive $50 in ride credit with the code: INNOVATELA.
When
October 07, 2016 at 9:00am - 11am
Where
UCLA Office of Intellectual Property
11000 Kinross Ave
Room 210
Los Angeles, CA 90095
United States
Google map and directions
Google Map & Directions
Contact
Heather Felix · · 310-794-8320