Third Annual Los Angeles Cyber Security Summit 2016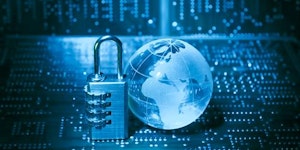 Please join us for The Third Annual Cybersecurity Summit hosted at Loyola Marymount University in honor of the National Month of Cybersecurity Awareness.
We are honored to have Congresswoman Loretta Sanchez, the senior member of the Homeland Security Committee as our keynote speaker at this event!.  
For more information please see the link.
 Cyber attacks on corporations, governmental agencies and individuals are becoming increasingly widespread and regular, as well as more complex. In honor of National Cyber Security Awareness Month, LMU is once again hosting The Third Annual Cybersecurity Summit that brings together government officials, private business executives and cybersecurity experts to discuss the current and emerging threats that exist in today's sophisticated cyber environment, and the technological advancements being made to countermeasure and manage these risks.

Go Metro to this event. Plan your trip on metro.net. 
Take a Lyft to #ILA2016 events this year! New users receive $50 in ride credit with the code: INNOVATELA
When
October 22, 2016 at 8:30am - 2:30pm
Google Map & Directions
Contact
Dr. Mehrdad Sharbaf ·